Domi Perek, Editor in Chief and Creative Director of MESS Magazine, started her own business when she was only 18. She has build up an international team managing fashion projects in London, Paris, China and Middle East, partnered with the most well-known fashion brands in the world including her contribution to Condé Nast and collaborations with the creative minds from L'Officiel and Vogue.
You started MESS at a very young age, 18. Can you remember your first impulse for starting your own business? What was it? Why did you decide to be an entrepreneur in the first place?
That's a very good question because I think these days a lot of people want to be entrepreneurs but they don't really understand that there is a lot of risk associated with starting your own business. There is a huge difference between the manifestation of an idea and the actual execution of this idea. Faith and an honest belief in my goal are what drove me. Early on, I recognized a gap in the market, which back then was developing online media and online magazines. I wanted to create something suitable for the market but still unique and on my terms. Back then I was more focused on marketing rather than publishing. I wanted to garner a MESS community organically. We have never paid for advertising and still achieve big numbers. Our last issue had a 12 million natural reach, and we have 1 million rates since issue 2, which is quite impressive.
So I would say that the impulse for making everything happen was definitely faith and recognizing and acknowledging my own potential. I also wanted to prove that you can make your idea work, no matter what. I made it, so can you.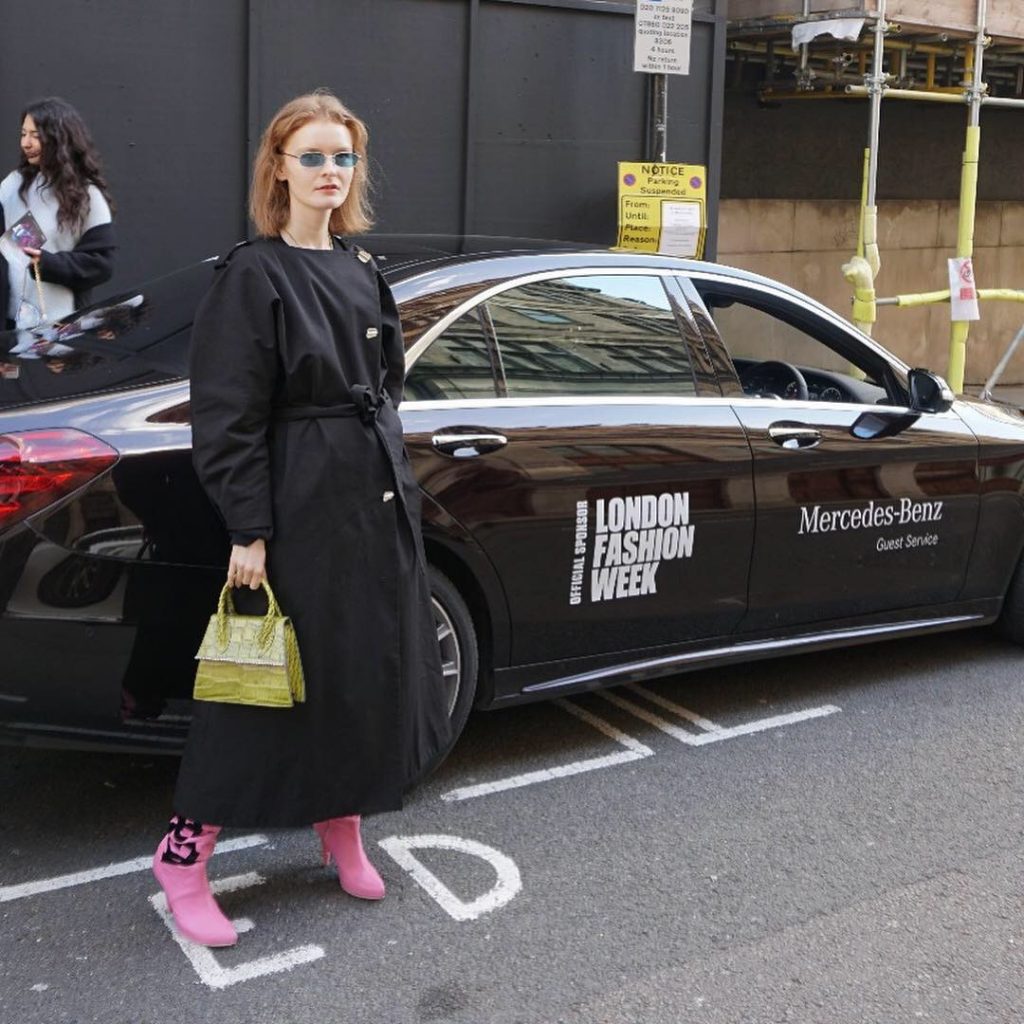 Can you tell us more about MESS?
Essentially we started MESS as an online community. Yes we primarily publish a magazine, yes, but I think that there is much more to it. We are actually a creative family, we share a lot and feel a sense of unity as a result, which I significantly value. The main concept of MESS is to provide a place for creativity to be expressed, as seen through the multiple outstanding projects we have completed. The word 'mess' came out of an idea to represent chaos as a form of an explosion of creativity like the theory of chaos. So I wanted to have my own theory of chaos for creativity, and then make it a community.
What are the main challenges of starting your own company in the fashion industry?
Well we started 5 years ago, and our main challenge was that social media did not yet exist. Obviously, we had Instagram but it was just a cool way to express yourself and post photos that that did not come close to matching the caliber of those from editorials. Today, there is quite a variety of people that earn their income from social media posts. The quality of the photos increased. People invest a lot in their cameras and their content and travel in order to produce some really impressive content. Pictures are as good as magazine editorials, or even better, which invites a challenge. We still produce high-end photo shoots and editorials and people love it, but there are influencers and bloggers that actually work on their content everyday in order to achieve very similar results. From this perspective, advertisers would rather be featured in the the social media content, as the reach is greater and frequency of coverage is more satisfying. So I think that the competition with social media is a really big challenge today.
At the same time I know magazines that deleted their burgeoning following in order to keep it at niche, as a community of real people, not like big accounts with fake followers. I think that the challenge from now on will be to actually maintain niche and keep the commercial side on track.
What did your first 2 years look like?
My first couple years were extremely tough. The process of forming my own company and visualizing the future of it felt great. However, it's been challenging and difficult work at times. I was working like a crazy maniac for 16-19 hours a day with absolutely no social life. Nevertheless, I think the first two years saw stable and predictable execution. I had a really good plan for the market back then.
Actually I faced the main challenges after the first 2 years, when Instagram solidified its prominence and Twitter waned. The market has shifted in a very significant way. Big magazines still exist and still make money, but the market conditions forced them to cut the pricey expense of print. Now we see that Instagram is oversaturated, and we actually don't know what's coming next.
These days I believe returning to a niche target is the new cool. Of course, everyone still wants to stay in the publishing zone and keep their content profitable because that's the most important aspect of the business. The main question is how to keep your print and how to keep your income. A lot of big advertisers don't want to pay for the magazines anymore so I think finding new ways, challenging ways on how to improve our potential is crucial. No doubt we need to work on a new approach, but we will not discard ideas that worked in the past. There is always room for reinvention and transformation. We need to stay creative in order to keep making money. It's a big marketing question in fact.

Since our main focus is marketing and advertising could you please tell us how you built brand awareness for MESS? 
The main idea was to build everything organically, so we spent a lot of time with interns and employees on research specifically. It does not matter whether you are a media company or not, great results can be achieved only after research. If you have extensive research, you will target the right companies, the right brands, and the right clients. Recognizing how you can assist your potential client will enable you to offer something of value to them, which helps you to land the offer, acquire the project, and as a result, achieve great outcomes.
Which channels did you use? Did you create social media promotions and etc?
My initial strategy was to build marketing channels and sales channels through collaborations. Our team takes a lot of time to make sure that we are targeting the right fashion weeks and right TV series to partner with. A great number of people wanted to collaborate when we initially launched Mess. Therefore, we had the opportunity work with people who had an extensive media reach without spending too much money. That is how we actually make money. We coordinate collaborations with people who have a notable social media reach or we collaborate with Fashion Week, taking on clients/advertisers who are looking for coverage. We are making money out of these opportunities instead of spending on them.
Also a major thing that I have noticed throughout the years is that if you are looking for great partners, big collaborators and want to expand your media reach, you need to think of how to create something that provides value to people. At the end of the day, when there is something meaningful on the table people will jump at the opportunity, regardless of money.
Did you spend a lot on advertising? 
We spent nothing on advertising; our main costs were on the actual executions of the projects. We spent money in order to create an experience for people. People that know MESS have an idea of what to expect from us so the experience always comes first. For example in Instagram stories, people can really be with us at the Fashion Week. We are creating a momentum where people can really experience fashion from a point they couldn't before.
We are launching our very first promotion soon. It's going to be a contest where people can win a trip to NYC and attend Fashion Week with our cover start and some influencers.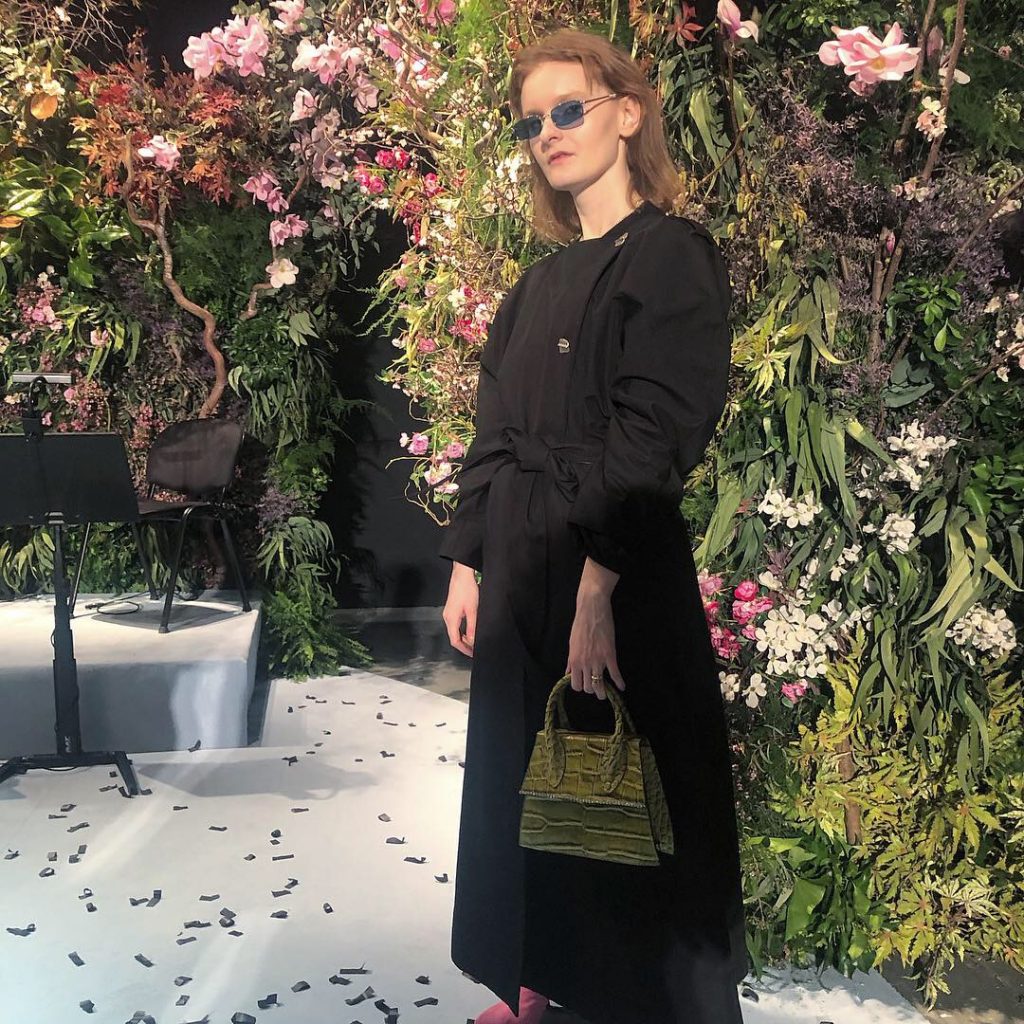 What about advertising activities at MESS? Does it take a significant part in your business?
Advertising is actually the core of our moneymaking process. We have a very stable ratio of 50 to 50 for online and print ad collaborations. We make money through online features and online collaborations with people involved with Fashion Week, influencers, or companies that invite us to work with them. Some people still pay for print, so the print ads persevere.
Who is doing the best job in terms of ad placements, in your opinion? Does any particular brand or product catch your attention the most?
I think the brands utilizing Snapchat as a tool to promote campaigns are pretty cool. I also follow brands such as Supreme, Nike, Adidas, and Puma. They always have great storytelling in their ads. I think they have the most success to be honest. From the individual perspective, I like Gary Vaynerchuk, he is doing such an amazing job. These people know how to make memorable ads, and that's mostly because of the storytelling behind it. I think it's less about the tools that you use, having a strategy is obviously important, but it's all about the story. When people can relate to the campaign on a personal level they more likely join the movement.
What do you think about advertising in the fashion industry these days?
I feel like advertising in the fashion industry is still somewhat old school. If you look at the websites, they actually don't put ad faces out there. I treat it as a part of a strategy, staying niche and authentic is definitely important. In terms of changes, the most noticeable one is influencer marketing. A lot of brands and labels are open to work with bloggers and trendsetters, companies like LaModa or Zalando for example. However, I noticed that the smaller brands are not so focused on ad placing so there is definitely an opportunity that can be explored and developed. There should be better support for smaller brands with smaller budgets to accommodate these types of services.
Being an entrepreneur is not an easy thing. Have you ever thought of/ been afraid of failure? If so, what helped you to proceed and keep going?
First of all I think that real entrepreneurship is something that comes from one's DNA. Too many people call themselves entrepreneurs while still having side jobs and not fully dwelling in the uncertainty, risks, or responsibilities that come with starting your own business. Risk taking has always been exciting rather than scary for me, mainly because I think about it as a winning process…you have already overcame the fears, you have already shown that you are brave enough, and that is amazing. Also I never feared making mistakes. Instead, I view them as a way to learn. If failure taught me something, I come out winning.
In my opinion, the biggest mistake an entrepreneur can make is loosing sight of the bigger picture of their business. It's very easy to get lost in multitasking and trying to focus on what's happening right now instead of focusing on the actual mission or the vision that you've created to drive your and your company's efforts. If you lose sight of your vision you can get burned out. The life of an entrepreneur is cyclical. You encounter a problem, are tasked with solving it, and expected to overcome subsequent obstacles as they come up. When we get lost in now, we forget what's really important. We all need to learn how to balance and come back to our original vision, heading forward rather than backwards. Eventually, if failing means learning and bringing yourself forward, I just treat it as a victory.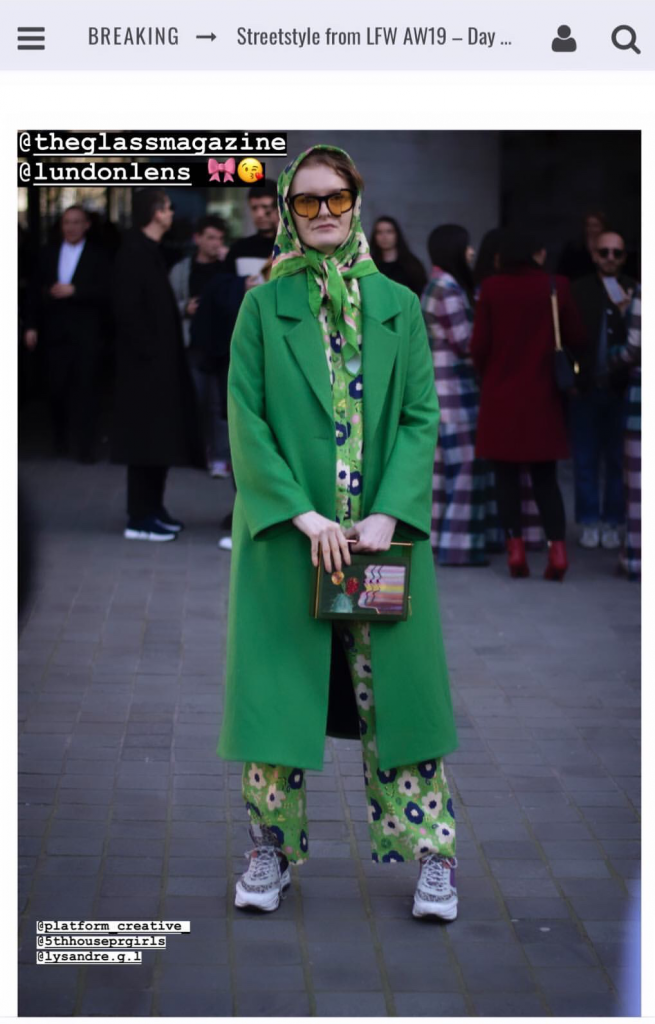 Who is your role model or where do you get your inspiration from?
This may sound cliché, but my mom is my role model ☺ Doing good for other, providing value to them, is what drives her. Aside from my mom, I take inspiration from a lot of different things. However, I first try and remain centered within myself, with the higher power, and listen to the inner guidance of what I should be focusing on. So in my case it's coming from something higher and greater like God. Human beings don't really inspire me because they are always spoiled in a way. I feel like a lot of people are big-headed, with huge egos. They call themselves successful, and it does not seem right to me. I feel like a lot of people fail the basic human test of being kind, so I don't get inspiration from people or from what they say. I am more interested in art and fashion. Obviously I get inspiration from the catwalks, that's the place where all the beauty and new manifestations come about. Fashion editorials inspire me a lot, I just love seeing creativity and beauty made in an unusual way.
What are you up to now?
I was just doing Paris haute couture Fashion Week, which truly inspired me, that's really high-end fashion that comes straight from the inspirations of art. We are also launching a competition where anyone can win a trip to NY for NY Fashion Week next September, fully covered by us. Someone lucky will be invited to one of the shows and will also have a chance to meet me. Next month I'm doing some great photo shoots In Paris and NY with big influencers, and I'm really exited about that!